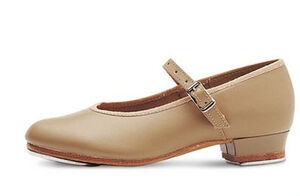 Write the first paragraph of your page here.
Tap emerged from Irish stepdancing in the mid-1800s.
Tap is also one of the oldest styles of dance. It started by people spreading dirt and sand on tables in pubs and dancing on it. 
There are two major types of tap, Broadway tap, and Jazz tap.
Broadway Tap
Edit
Irish stepdancing
Edit
(See: Irish stepdancing)
The main root of tap, 
Characteristics of Tap
Edit
Tap Shoes
Edit